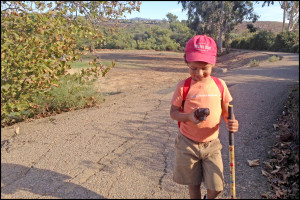 So you are a beginner geocacher and are looking for some great advice. Or perhaps you're a veteran cacher and you want to give some awesome tips to the geocaching newbies in your life. We went on a hunt for the best geocaching advice to give a beginner, and decided to ask the experts (aka PodCacher listeners). Sometimes a question like this can generate verbose replies, so in the interest of brevity, we enlisted the help of the 140 character limit of the Twitter world. Here are the resulting tips and tricks.
Listen to the PodCacher podcast! (awww, shucks!)
For fun, advice and safety, beginners should find an experienced geocacher to go caching with. Attend an event and introduce yourself.
Please type more than TFTC (thanks for the cache) on your online log, log DNF's (did-not-find's) and don't hide your own cache till you find at least 50.
Carry extra batteries for your GPSr and flashlight.
Bring bug spray with you.
Don't give up. Read all clues thoroughly and keep an open mind; there are some diabolical cache hiders out there.
Start with simple ones. Don't give up. Don't rely
LINKS AND MORE: Geocaching Advice for Beginners