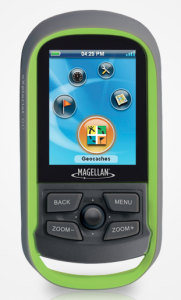 Welcome to a great new contest, brought to you by PodCacher.com - the podcast all about geocaching. If you are new to the podcast, welcome!
Every week the PodCacher show brings you geocaching & GPS news, tips and tricks, tools of the trade, interviews, caching events and stories from around the world. This FREE, family-friendly, fun show is great for both the beginner and veteran geocachers. Take a look around our site and be sure to check out the many shows full of geocaching goodness!
We're excited to give you a chance to win a Magellan eXplorist GC donated by Magellan, and the opportunity to participate in a fun Travel Bug race.
You can enter the contest in several ways:
1. Launch a Travel Bug to participate in the race to Norway. You must follow these steps:
Begin your travel bug's name with "2014 Race to Norway" and then add your caching name, or location
Print THIS DOCUMENT and include it with your travel bug (you can put them together in a ziplock bag or laminate the text and attach it to the travel bug). Include the same information on your travel bug page.
Give your travel bug the goal of reaching THIS EVENT: Savalen 2014 (GC4YT76) by July 19, 2014
Tell us about your travel bug by filling out THIS FORM.
2. Discover or Move one of the "2014 Race to Norway" travel bugs
Find a "2014 Race to Norway" travel bug near you and either discover it or move it along towards its goal.
Then let us know you want to enter the contest by filling out THIS FORM.
Contest entry deadline: July 19, 2014
Winner will be chosen by dice roll and will be announced on the PodCacher show shortly after the deadline date.