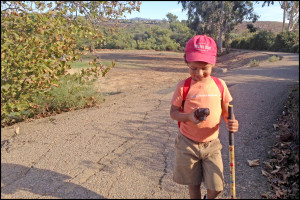 So you are a beginner geocacher and are looking for some great advice. Or perhaps you're a veteran cacher and you want to give some awesome tips to the geocaching newbies in your life. We went on a hunt for the best geocaching advice to give a beginner, and decided to ask the experts (aka PodCacher listeners). Sometimes a question like this can generate verbose replies, so in the interest of brevity, we enlisted the help of the 140 character limit of the Twitter world. Here are the resulting tips and tricks.
Listen to the PodCacher podcast! (awww, shucks!)
For fun, advice and safety, beginners should find an experienced geocacher to go caching with. Attend an event and introduce yourself.
Please type more than TFTC (thanks for the cache) on your online log, log DNF's (did-not-find's) and don't hide your own cache till you find at least 50.
Carry extra batteries for your GPSr and flashlight.
Bring bug spray with you.
Don't give up. Read all clues thoroughly and keep an open mind; there are some diabolical cache hiders out there.
Start with simple ones. Don't give up. Don't rely on the GPSr. Use your eyes and common sense. Find cache types which interest you.
Use common sense and Poke It With A Stick!
Take a look. Think. Look again. Think again. And don't eat the yellow snow.
When less than 30ft away, put your GPS down and look around. Where would you hide it? Does anything look out of place?
Start with regular caches rated 1.5 or less, away from city centres; plan ahead; take your time; stay safe; have FUN; make friends.
Just because you cannot find it does not mean it is not there. Keep looking, and post your DNF (Did Not Find).
Use the Force!
It's a game, remember to have FUN - and if you need to DNF one cache remind yourself that there are MILLIONS of others out there.
Just enjoy being out in nature.
Caching is about enjoying the outdoors with family. Find a park or a trail, play, and make finding a cache just a part of your fun.
Avoid the forums. If you feel uncomfortable at a hide, leave. You don't have to find them all. Seek in areas you want to explore.
Have fun, don't get frustrated on tough hides, and play the game so you enjoy it.
Pay it forward, always.
Find a lot of geocaches before you hide a few, and aim to be better than what you've found.
Ask a veteran Geocacher for assistance before submitting your first hide. They may know issues with an area.
Learn a few container types and hide styles before hiding, and ask permission!
Have fun! And even if your caching partner says they already looked under that particular rock, look there anyway. 😉