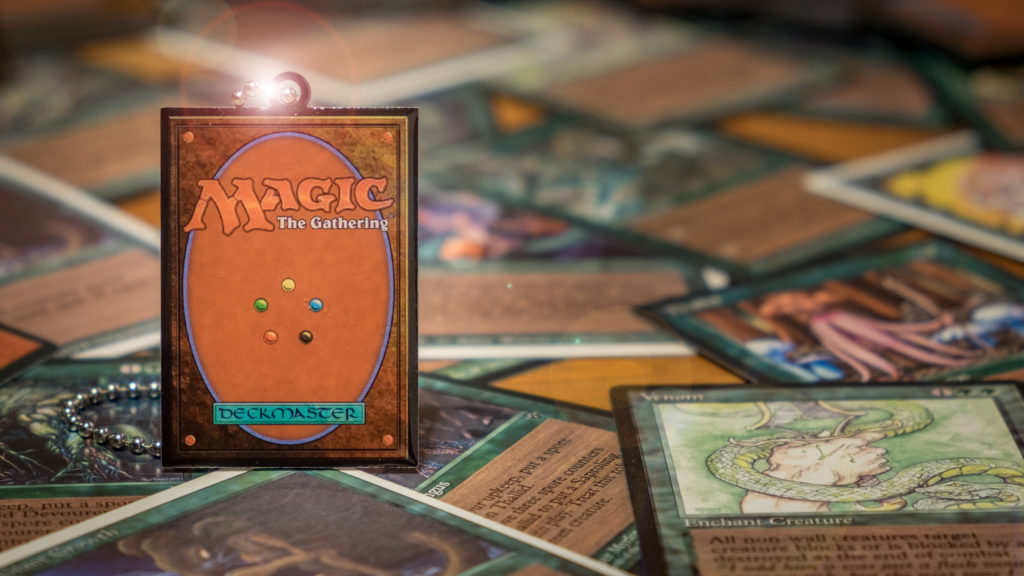 New MAGICal Trackable Promotion!
We are excited to help spread the word about a MAGICal new trackable promotion from Geocaching HQ and Wizards of the Coast, the company behind Magic: The Gathering. Sonny spent MANY hours playing MTG in his younger life and still owns tons of cards, so this was a very exciting promo to hear about.
Magic: The Gathering is the first, and most popular trading card game of all time. To celebrate the release of a new card set IXALAN, they've teamed up with Geocaching to release thousands of trackables to geocachers and fans all over the world!
Worldwide Promotion!
As a geocaching influencer, we received a packet of MTG trackables before they are widely available. The official notice will go out on August 22, and that is the date when the global request form will go live. And YES, you heard that right. This time the promotion is open to geocachers WORLDWIDE!
You can read more about the promotion on this page. Be sure to bookmark that URL so you'll be ready to send in your request for a trackable. 1,500 trackables will be up for grabs. Once the form closes, 1,500 people globally will be randomly chosen from all eligible requests to receive a trackable.
But here's some even more exciting news. YOU can win one of these MTG trackables from PodCacher - before they are available to the world! 
Here's what you need to do:
Find (or take) a photo that represents the MAGIC you find in geocaching.
Post on Facebook, Twitter or Instagram
Include the following hashtags: #MTGXLN #MTGGeocachers and #PodCacherMagic
Tag @PodCacher to make sure we see it
Deadline for entry is August 23, 2017
We will randomly choose some winners out of all entries
NOTE: We MAY use your photo in a future show